CCFL Lamps
Cold Cathode Fluoresent Lamp
NDF the specialist for CCFL lamps
NDF produces high-quality CCFL Lamps at its factory in Roosendaal, The Netherlands. Our long life CCFL lamps possess, by means of a number of patented technologies, various unique properties such as:
Exeptionally long service life up to 100,000 hours
Wide lamp current path up to 15 mA
Good resistance to swithing
Resistant to low temperatures, so that our CCFL lamps can also be used outside
CCFL in niche market and custom made
NDF focuses with this high-quality product on the niche market, where high demands are set and where absolute top quality is required. We deliver only custom made products in the market where high-quality CCFL lamps are required.
These products are developed in close cooperation, entirely in accodance with the wishes and requirements of our customer. After an intensive test period and approval by us and the customer, the CCFL lamps are released for production.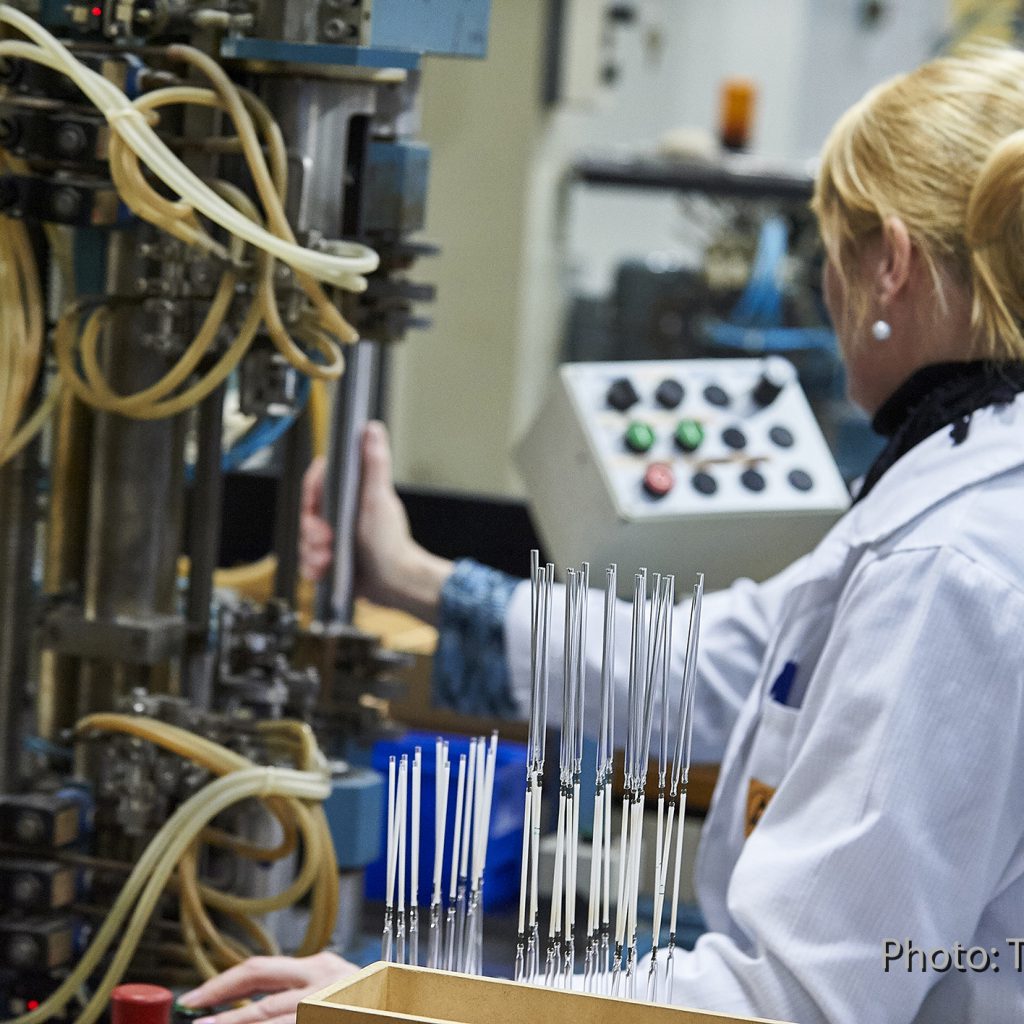 Diameter
NDF offers a wide choice in diameters of your CCFL Lamps. The outer diameter can vary from 2.4 to 6.2 mm. We also have the possibility to adjust the inside diameter of the lamps. This makes it possible to realize the correct brightness level. We calculate the perfect ratio for your application.
Shape
We have a unique production method, which gives us the possibility to bend the CCFL lamp. This allows u to produce virtually any shape without sacrificing quality. In addition to the 2-dimensional design, we also have the option to produce lamps in the 3-dimensional plane.
Length
The length of our CCFL lamps can vary from 120mm to 1200mm. The ratio of length : diameter depends on the shape and the application.
Color
At NDF we offer you a very wide range of color temperatures on tri-band phosphors, which have proven themselves during lifetime tests over a period of more than 10 years. There is also the possibility of obtaining custom made colors based on these phosphors.
Inverter
NDF is of the opinion that it is not possible to work with a standard inverter and lamp off the shelf. To obtain a reliable system it is important that inverter, lamp and application are in balance. That is why NDF paid a lot of attention to the design of its inverters.
In addition, these also have to be adapted to the special properties of the NDF long life CCFL lamps so that not only a lamp but also a system reliability can be obtained.